Archive for October, 2009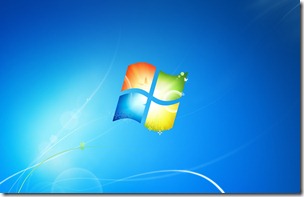 Apologies in advance!  This is the kind of piece I used to post to my old blog – a geeky article about how to squeeze the most out of some aspect of technology.  That blog is no longer active now that this blog has taken its place, and given that my interest in technology relates to its ability to improve people's lives in a general sense, I figured some thoughts on simple computing would fit in nicely on Refocuser.  It's hard to contain my excitement these days for my day job in high-tech (what a luxury!) so there are worse things than having it bleed into my other passion.  This post, however, will be a little more "basic" than some of the stuff I used to post about – there won't be any hard drive partitioning here!
As many of you may have heard, Microsoft released the latest version of Windows – Windows 7 – on October 22, 2009.  Disclaimer: I do work on the Windows team at Microsoft – but I'm a fan of good technology first and foremost, so this isn't some sort of advertisement – nor does it represent anyone or anything at Microsoft.  This new version of Windows is known for being faster, more reliable, more secure, and just plain better than any version of Windows to-date.  I've been beta testing it for well over a year, and I can definitely say that it's changed the way I feel about my PC.  My PC is fun again with Windows 7 and works exactly how I want it to.
Getting a PC into the most optimal state isn't something that just happens though.  We aren't (yet) at a place where computers are perfect all the time (despite what Apple apologists will tell you) – and they certainly can't read our minds yet – it still requires a little bit of know-how and some work to get your PC into tip-top shape.  And once you set it up how you want it, it requires some level of discipline to leave it that way…. to not ruin it with loads of junky software, and to avoid cluttering your desktop or personal files with things you don't need.  It's important that if you're going to spend the time to simplify your PC that you keep it that way for as long as you can (at least until Windows 8 comes out!)  You'll find yourself operating at a much higher level, focused on the task at hand instead of struggling to find files, or simply fighting with your computer every step of the way.
After all, that's what this is all about. Focus. Very few of us actually enjoy configuring software or moving data from one computer to the next. But with a little groundwork, you can increase your ability to focus tenfold.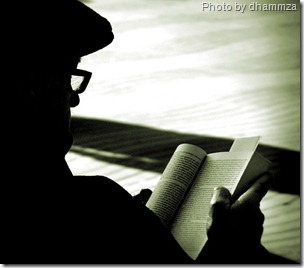 I've recently started reading Rapt by Winifred Gallagher (book number fifteen on my annual goal list of eighteen relevant books).  While the book has a set of good and bad reviews on Amazon, I found the description and the Kindle Sample interesting enough to buy and read it.  It's no secret I'm interested in learning as much as I can about attention and focus, so anything that could help improve my understanding of the area even a little bit is worth the $10 investment.
So far, I've been quite pleased.  The introduction section of this book has one of the most accurate descriptions of focus and attention I've read to-date – and given Refocuser's subject matter, I thought it would be fun to relay what I found to be the key takeaway from Rapt's introduction: the grand unified theory of positive psychology.
In physics, the notion of a "grand unification theory" or "grand unified theory" is the holy grail of research, and has been for many years.  The idea is to merge all disparate theories into a single theory that describes everything in the universe – gravity, quantum mechanics, relativity, and so on.  It's clean and simple, and scientists like structure and order.  When it comes to positive psychology, you could say that a similar unifying theory would help crystallize things into something more approachable for everyday people.  There are thousands of interesting studies to draw upon, and thousands more sources to pull from, but because of this explosion of information, it's hard to grasp onto it.  People speak often of the many of things you can do to increase the quality of your life, but maybe there is actually a single statement or line of thinking that wraps everything up with a bow; something that everything else hangs off of.  This proposal from Rapt is as close as I've found:
Your life—who you are, what you think, feel, and do, what you love—is the sum of what you focus on.
It is pretty simple, isn't it?  But it has broad implications.  It suggests that your internal experience is entirely forged by your external experience, specifically the things which you choose to apply your attention to.  And that you have control over it.  You can create your experience by learning how to focus your attention on the things that matter the most to you.  Maybe it's not easy or natural right away, but it's possible.  I love that thought.