Archive for the 'General' Category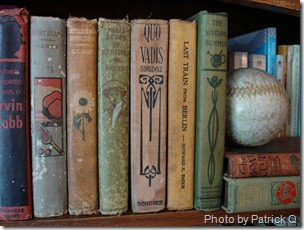 Every year I work to increase my reading output by figuring out unique ways to squeeze more books into my schedule.  It isn't always easy, but I do view reading as a priority given the clear benefits (and joy) of learning and growing as an individual.  Americans in general are reading less every year; the last stat I saw said less than 40% of the population read at least one book last year.  Yikes!  Each year it seems as if our reading behavior becomes more fleeting; more geared towards the mindset of impatience in a world filled with 140 character ramblings.
The hardest part about sitting down to read a book these days is that there are so many other things competing for your attention, almost tricking you into believing you're actually reading.  As an example, on a typical day, I could read 350 Facebook status updates, 75 Twitter updates, 250 emails, and 75 blog posts.  The first two types of "reading" are completely passive – days go by before I learn anything interesting about myself (or others for that matter).  The last one, blogs, are far more useful in that many times full ideas are presented in a clear, coherent manner.  Most of the bloggers I follow have unique and interesting things to say, and I value the time I spend reading their work (and if I don't, I don't follow them). 
But blogging is still what I'd consider "short-form" in that most blog entries are fewer than 5,000 words.  While still far more than the 140 characters of Twitter, they aren't (usually) long enough to form a complete "story" about a topic.  They don't always go into any reasonable depth on the research they cite, and many times they don't do their own research like published authors do.  You just can't always learn as much as you can from a well-written book.  Most importantly, you can't get lost in a blog entry.  It's awfully hard to find any sense of flow while reading a 2,600 word blog post.  And I value flow.
So I read books.  I appreciate the depth.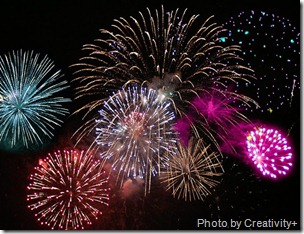 The year is coming to a close in just a few hours, so now feels like a good time to wrap-up with an end of the year post!  Posts like this can help serve as a restart, just like the 1st of the year does for many people.  It's also fun to use this opportunity to talk about interesting stats… and re-introduce some of the forgotten posts from the past year in a single place.  If you're in a hurry, this one entry will give you links to every post on the site so far (below).  It's a great way to catch up on things you may have missed!
This year, Refocuser's first in existence, has been a great one.  After an entire decade of thinking about starting a site like this, I up and decided to just do it one day in early 2009.  A few weeks later, the site soft-launched – and thanks to all the great tools out there like Twitter search, people started to find it within a few minutes!
Writing here really has been a lot more rewarding than I thought it would be.  To get emails, comments, and – in the case of family and friends – phone calls to discuss some of the topics on this blog is the primary reason I wanted to start it to begin with, so that's been a lot of fun.  The site has also given me an outlet to crystallize my thoughts and processes into something (hopefully somewhat) understandable, and to connect with new people who are interested in similar topics.  And then there's the added benefit of writing practice.  What a blast!
Hi there – my name is Mike Torres and I'm a father, husband, son, brother, blogger, author, martial artist, weight lifter, and a team lead at Microsoft among other things.  Like you, I wear a bunch of hats and as a result, my focus shifts constantly from week-to-week, day-to-day, and even hour-to-hour on busy days. 
About 15 years ago I become fascinated with the area of focus, specifically what I call self-directed focus or the ability to apply your focus at will to whatever requires your attention.  I've been itching to start a blog on the topic for some time and just recently decided to just "go for it".  This is that blog.
Refocuser is about focus.  And about me at times.
This is not a pure productivity or "life hacks" blog.  There are already enough Getting Things Done (GTD) blogs on the interwebs and many of them are fantastic and well-written.  But just checking things off of a to-do list can feel meaningless without seeing the bigger picture.  This blog is more about realizing your potential as a human being through self-directed focus; and you can never learn enough about that.
Read more about Refocuser on the About page »