Archive for the 'Brain' tag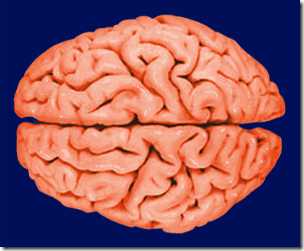 One of the most popular areas of research in psychology these days is neuroplasticity.  Neuroplasticity refers to the brain's ability to restructure itself after training or practice.  In many ways, neuroplasticity is what makes personal growth and development possible at its most basic level.  With the understanding that change is indeed possible, you're able to focus on the ways in which you'd like to grow instead of whether or not it's achievable for you.  It's possible, it's proven, and now it's up to you!
We are what we repeatedly do.  Excellence, then, is not an act, but a habit. – Aristotle
An example of how neuroplasticity works: when you view the brains of people who frequently practice playing the violin under fMRI (functional MRI) they appear to have developed a larger area of their brain devoted to mapping their fingers.  This change is directly related to the quantity and the quality of the practice they're performing – their brains are adapting in very real and tangible ways unbeknownst to them.
One of the fun sayings around neuroplasticity: "neurons that fire together wire together… and neurons that fire apart wire apart.".  Effectively this means that when neurons activate at the same time as a response to an event, the neurons become associated with one another and the connections become stronger.  This is why people talk about "neural pathways being set" with respect to increased practice – the more practice you accumulate, the more ingrained or grooved the pathways become.  Of course the inverse happens as well: if those pathways aren't utilized, the space will be used by other pathways needing room to grow. Use it or lose it!