Archive for the 'Visualization' tag
Before starting with Step 2, you might first want to read the introduction and Step 1.
Twelve Goals (or 12 Goals) is a goal-setting program for beginners.  If you've never set goals before – or if you've tried and failed – Twelve Goals can help get you unstuck and on path to achievement.  There's nothing magical or mystical about this process at all.  In fact, it's downright boring and overly practical; you aren't going to find any talk about magnetism, psychic powers, or the law of attraction.  What you'll find is a systematic way to look at your personal goals over the course of a year, along with some step-by-step advice and accompanying tools to help you achieve them.
Twelve Goals is still very much a work in progress.  My hope is that the program will adapt and evolve over the course of 2010 based on feedback from you!  If you ever forget how to find these posts, they will be available at www.12goals.com (or www.twelvegoals.com).
Getting Ready
You have your vision.  Now it's time to formulate (and document) your monthly goals for the coming year. While this may sound easy or even uninspiring, it's actually quite the opposite.  It's hard and it will take more time than you think.  But that time is well spent, both in terms of the outcome (a set of clear goals to work against) as well as the inspiration it can immediately provide.
Remember, goals help form the building blocks for positive emotions and subjective happiness with life.  So while there's obvious benefit in having goals soley as virtual signposts for achievement, there's also a residual sort of "under the covers" benefit of enhanced well-being – a deep well-being that can be long-lasting.  If you're setting, working towards, and achieving goals you're more likely to find flow regularly.
Now, it can be pretty difficult to sit and write up your twelve goals in twelve minutes and be finished.  You should be prepared to take your time, ensuring that the goals you're creating are the "right" goals for this time in your life given all your circumstances.  I generally take a phased approach and assume my goals are going to be in flux for a couple months before I lock on my annual plan. 
Here's one way you can do this:
A few months in advance of your new year, start keeping a running list of potential goals in a notebook.  Have some targeted brainstorm sessions where you generate your "300% list" – or all the things you could accomplish in the next year if you have to the time.  If you haven't been doing this already for the next year, you can certainly catch-up with a little extra legwork provided you're focused on it.
A few weeks in advance of your new year (for 2010, this is now), you're going to want to "get real" with this list, validating your current goal list with your vision and their feasibility.  This means getting your total goal count down to twelve, one for each month of the year.
If there's a particular goal or two that you're anxious about, it can be useful to "try before you buy" for a few weeks.  In other words, give the goal a shot prior to committing to it for next year.  This is particularly useful for goals that involve a fundamental change in your schedule (i.e. a 5pm biking class a few miles from your office) since they can be the first ones to go.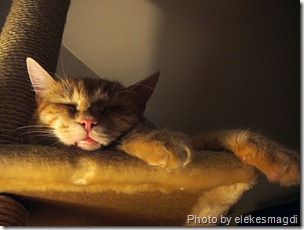 For many years – as long as I can remember actually – I've looked at sleep as a critical tool in my personal development toolbox.  Sleep is so obviously important for overall health and ability to focus and it has always trumped most things for me… I identified at an early age that without sleep, my brain simply doesn't function well. 
There has been a lot of interesting research on sleep over the last couple decades.  The majority of it has focused on the importance of sleep, yet through it all 1 in 3 people are chronically sleep deprived, relying on large amounts of caffeine to get them through the day… All the while, dozing off at their desks wondering why they don't have any energy to exercise (further exacerbating the problem!)
So what do we know about sleep and how it relates to focus?
Mayank Mehta at Brown University found that during sleep, the hippocampus and neocortex actually reconfigure themselves in order to make sense of everything from the day.  Your thoughts are being structured and moved from short-term storage in the hippocampus (like RAM on a computer) to long-term storage in the neocortex (like a hard drive) while you're drooling on your pillow.   Research at Harvard Medical School also describes a process called memory consolidation whereby sleep assists us in the absorption of new information.  Robert Stickgold, Harvard Medical School assistant professor of psychiatry at the Massachusetts Mental Health Center says, "It seems that memories normally wash out of the brain unless some process nails them down. My suspicion is that sleep is one of those things that does the nailing down."
Sleep is widely recognized as a time when memories and new information from the day are cemented for future reference.  It's a critical component of learning a new skill or task, and it appears that without a good night's sleep, information can't be retained and likely has to be relearned.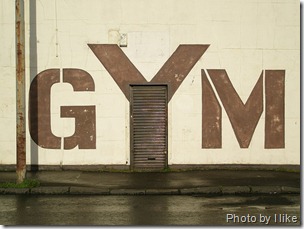 This October I'll celebrate a personal milestone.  15 years ago on my 18th birthday, I started an intense strength training regimen while a freshman at Cornell University.  At that time I was training for my Black Belt test in both Tae Kwon Do and Hap Ki Do and I figured a little extra strength and flexibility would help me when it came to that dreaded "break bricks and boards" part of the test.  I didn't know much at the time, just that lifting weights gives you muscle and protein is important for that – but that didn't stop me from jumping in headfirst and giving it my all.
Over the last 15 years I've certainly had ups and downs.  I've slacked off and felt completely out of shape for months at a time.  I've also hit my stride many times throughout the years and realized that when I'm exercising regularly, just about everything else in my life comes into serious clarity.  I've learned that for me, the benefits of strength training (and martial arts) are far more mental than physical.  I'd tradeoff any gains in strength, size, or flexibility for the things I list below.
In 1999 I started a list of the things I've felt I've learned "in the gym" and I've been expanding on this list ever since.  These are things that I learned as a kid (and as an adult) training in martial arts, and how I've since expanded my understanding through intense strength training in a gym environment.  Just like other posts in the Exercise category, the things I list below are certainly not limited to the activities I perform.  If you're a dancer, a yoga practitioner, a cyclist, or a volleyball player, chances are a lot of these same lessons can be learned with your activity.
This post is part of the Introduction to the Flow State series.  Read the second part.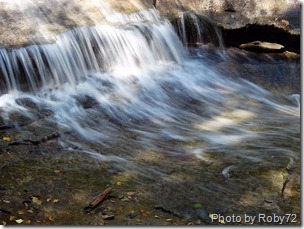 "In the groove", "in the zone", "in the bubble", and "on auto-pilot" are all ways to describe what the Japanese call "muga", and what Dr. Mihaly Csikszentmihalyi (pronounced CHICK-sent-me-high-ee) dubbed "flow" in the 1980s. 
Flow can be defined as a period in time in which one becomes so completely involved in an activity that all other thoughts and emotions – what some consider the "self" – are excluded from consciousness. 
It's during this episode that an athlete or artist is in the much desired yet elusive mental state required to push his or her limits in the quest for peak performance. While most people view flow strictly as an afterthought, there are some who deem it as the sole purpose of any type of activity or training due to the fact that it enhances their awareness, improves their mood, and most importantly, enables them to perform at a level of proficiency they wouldn't otherwise be capable of.
Bruce Lee was an ardent believer in the flow state (he referred to it as wu-hsin, flow's Cantonese counterpart) and stated, "The consciousness of self is the greatest hindrance to the proper execution of all physical action" (Tao of Jeet Kune Do, p7).  He believed that "physical stoppage", or the opposite of wu-hsin, could create many problems for a martial artist, as it would almost always result in hesitation and self-doubt.  It's also said that he planned to use wu-hsin as his alibi should he ever have to legally defend a violent act, by simply stating that he did not do it, "it did it all by itself".