Archive for the 'Cando' tag
After more than 16 years in the gym, I'm finally starting to train smart.  Quality over quantity, strength over mass, and health over ego.  Fitness is a lifelong journey, something I fully expect to be doing until the day I'm no longer around these parts.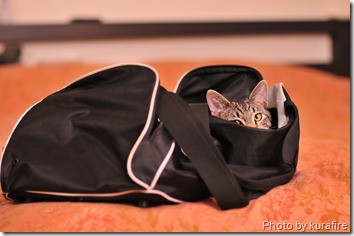 I've learned a lot of great things through training, been (mostly) able to keep exercise as a habit over the years, finally created my ideal home gym, and even branched out and tried all sorts of new stuff like running, swimming, kettlebells, and different martial arts.  It's been a fun ride to-date.
So what prompted the recent change in intensity?  I don't really know.  But it's been building for some time and, starting with the birth of my son last year, everything about my training got more… well, focused.  Could it have something to do with the fact that I'm now a role model for a little boy who looks kind of like me?  Maybe.  Probably.  I really don't know.
One thing that's clear is that my gym bag these days looks quite different from years prior.  My training itself has gone back to the roots.  I don't use any sort of machines at this point; I stick to dumbbells, kettlebells, and fixed bars.  Yet I've become more interested in using toys like the ones below to help me progress, and I like to have them with me all the time at the gym.  It's the geek in me.
In order to benefit from any of these items, you need to already have a base of both knowledge and fitness.  Don't jump right into any fitness program without doing the obvious stuff first like talking to your doctor and ramping your training up over a period of months.